Jamo Presents
Sego w/ Electric David and Brother Francis DJ set - FREE
October 8, 2019
9:00 pm
CDT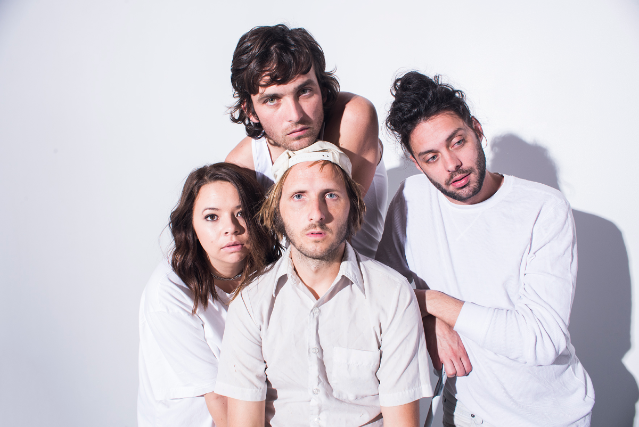 $0.00
Sego
w/ Electric David (Tom from
Drangus
- DJ set)
+ Brother Frances DJ set (debut!)
FREE SHOW!
Tuesday, October 8
"U.S.A.! U.S.A.! U.S.A.!" Not what one would expect to hear chanted vehemently from the members of an indie rock band in 2019… But Sego seems to get off on doing things one wouldn't expect from an LA indie band today. Being proficient at their instruments instead of relying on computer tracks to play their new album Sego Sucks live, recording said album in a church in far away Canada in the winter, thus committing to the deliberate notion of an album more than an amalgamation of 'laptop studio' singles. And yes, chanting "USA, USA, USA" as the main reprise of a reflective tune about entitlement culture. One must ask why? Why take it there? Or one may not ask and instead bounce and bop their way through each energetic turn, just happy to have their blood pump a little faster than the "everything chill all the time" pace that we've all become accustomed to.
And therein lies the trick of Sego. It's a gosh-damn choose your own adventure story of music for adrenaline huffers and introspective socio-philosophical types alike. Not that the two are mutually exclusive.
Brother Frances 9pm (Atomic lounge)
Sego 10pm (The Bootleg)
Electric David - post show (Atomic Lounge)
FREE SHOW!