Jamo Presents
Henhouse Prowlers
February 15, 2019
9:00 pm
CST
The Bootleg at Atomic Cowboy ,
4140 Manchester Ave, Saint Louis, MO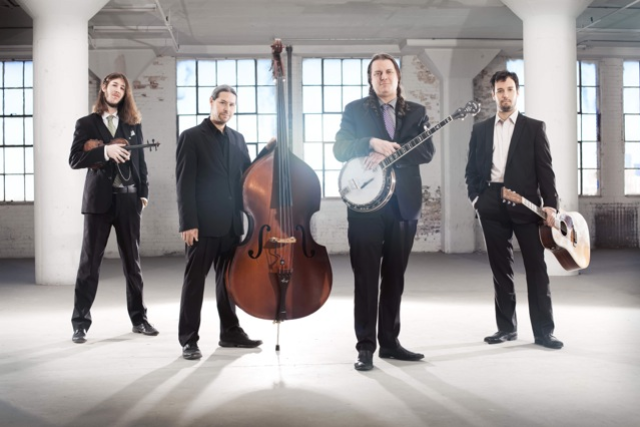 $10.00
Jamo Presents
Henhouse Prowlers
Friday February 15
$10 ADV // $13 Day Of
Doors 8pm // Show 9pm
Skip the service fee!
Atomic Cowboy Box Office open Mon-Sat 11am-6pm.
21+
At The Bootleg St. Louis, MO
Henhouse Prowlers
Eleven years in the making, Chicago's Henhouse Prowlers have built a reputation for hard work and non-stop touring, playing music inspired by the roots of bluegrass while branching out into a sound uniquely their own. From lightning fast picking, to sentimental ballads—playing storied original material, traditional songs, and contemporary covers—The Prowlers' live show leaves no one wanting.
Resting on no haunches, the Prowlers just released a new album "Still On That Ride" in the summer of 2015. Along with their cover of the Nigerian pop hit "Chop My Money," the album consists of 13 original songs with each member collaborating in contribution. The band is beyond excited to put out their most self-authored work to date!
The boys have worked with the US State Department on four separate trips in ten different countries in Sub-Saharan Africa as well as Russia, and put yet another notch in their European belt this summer, touring all over the Benelux and beyond. Continuing to push the envelope with their highly original songwriting, tight arrangements, and electrifying stage presence–with the bluegrass mantle on their shoulders and the best fans in the world by their side, The Henhouse Prowlers are here to stay for a long, long time.