4 Hands, Jameson & Jamo Present
Mound City Music Fest - 2 Day Pass
with
Guerilla Theory
,
Brother Francis and The Soultones
,
the scandaleros
,
Monkh and The People
,
Common Jones
,
Break Night
,
The Driftaways
,
DJ DCUPP
,
DJ Trouble
July 13, 2018
7:30 pm
CDT
Atomic Cowboy Pavilion ,
4140 Manchester Ave, Saint Louis, MO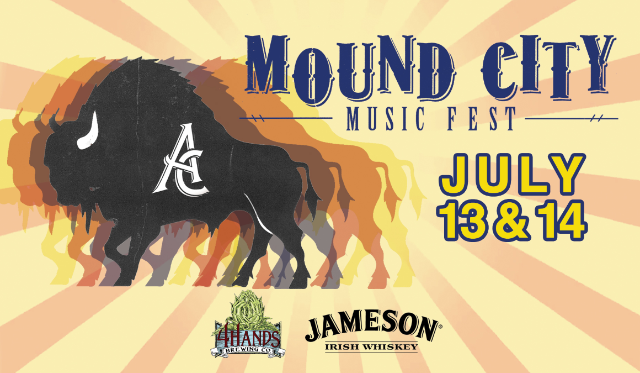 $15.00
4 Hands Brewing Company, Jameson Irish Whiskey, & Jamo Presents
Mound City Music Fest
Friday July 13 & Saturday July 14th
$15 - 2 Day Pass
DAY 1 - July 13 - GET DAY 1 PASS HERE
Doors 6pm
Common Jones - 7:30 to 9pm (Pavilion)
Guerrilla Theory 9:30 to 11pm (Pavilion)
DJ DCUPP opening the night and between sets
The Driftaways 11pm to 1am (The Bootleg)
DAY 2 - July 14 - GET DAY 2 PASS HERE
Doors 6pm
Monkh And The People - 7pm - 8pm (Pavilion)
The Scandaleros - 8:30pm to 9:30pm (Pavilion)
Brother Francis and the Soultones - 10pm to 11pm (Pavilion)
DJ Trouble opening the night and between sets
Break Night 11pm to 1am (The Bootleg)
Atomic Cowboy Pavilion | 21+ unless accompanied by a parent or guardian.

Atomic Cowboy has seated dining inside until 10pm. Seating is first come first serve. Doors are 6pm unless stated otherwise, so come early, claim your spot and enjoy!

Limited Seating Available.
No Coolers. No Lawn Chairs.
For ADA seating or to reserve a party of 20 or more in advance, email us at info@atomic-cowboy.com
Brother Francis and The Soultones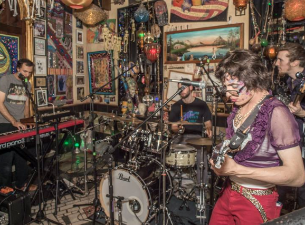 Frank Ladish- Guitar, vocals
Jacob Zengerling- Bass
Ryan Benthall- Keyboards
Taylor Perkins - Drums
About
Here we stand where vibrations fly between people sharing an experience of love and pain. Keepin' the groove true; groove with us and we'll groove for you.
Biography
There was a legendary musician who coined a term 'electric church' in reference to the live music experience. The vibrations of the electric guitars, the drums, and the speakers equating to the energy in the room. We all have an appreciation for music, the beautiful sounds that reflect our humanity. The love and pain, wrong and right, hot and cold, day and night. These sounds embody the energy of inspiration flowing naturally as the seasons. Soul, for its heart, its sweet surrender, and joy. Rock, for its raw emotion, epic heights, and foundation. Funk, for its groove, its ass shaking, and mash potatoes.
the scandaleros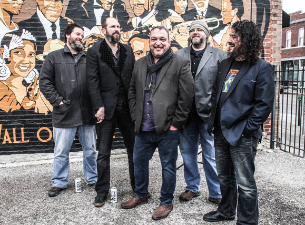 The Scandaleros! We are a blues based, multi-genre quintet from St. Louis Missouri formed in 2009. The band's members are fans of a wide variety of musical traditions. Now, brought together, we collectively represent a wide range of styles.

We play a mix of rock, blues, and funk...our style comes out of our individual infleunces, it could be described as greasy bayou funk. Carson writes our original music.

It all started in an establishment where someone worked. One person met somebody. Then someone met somebody else. After a while those people met another guy who said hey let's make a band. So they did.
Monkh and The People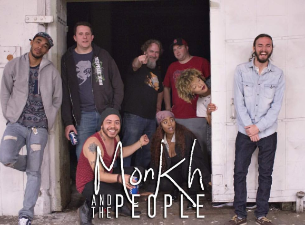 Monkh is a solo artist combining sounds from many genres into his own brand of music. A modern day musician with a natural flair of classic rock style, Monkh is a breath of fresh air.

While a bit of a free spirited outlaw, Monkh holds reverence for music's innate ability to be a communication vessel. His songs capture thoughts & emotions, reflecting them as musical snapshots of moments in time. Often highlighting societal issues through allegory and metaphor, he has been referred to as a modern day speaker of peace and love. Monkh's unique ability to create modern music with a timeless sound might just make him the future voice of a generation.
Break Night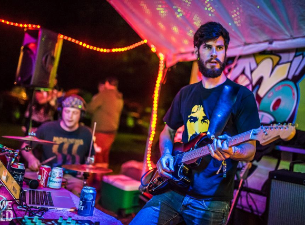 Adapted Records - Live Band Future Funk/Electro Soul/Glitch Hop from St. Louis, MO
DJ DCUPP
DJ Trouble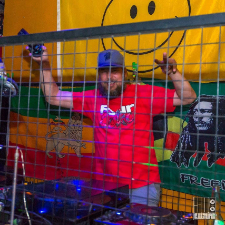 Reggae DJ making one drop love to your eardrums!