St. Louis Americana Music Festival II
with
Beth Bombara
,
Ryan Koenig
,
Erica Blinn
,
The Cara Louise Band
,
Hillary Fitz band
,
Rum Drum Ramblers
,
The Maness Brothers
,
Roland Johnson
,
The Fighting Side
,
Elliott Pearson & The Passing Lane
Atomic Cowboy Pavilion ,
4140 Manchester Ave, Saint Louis, MO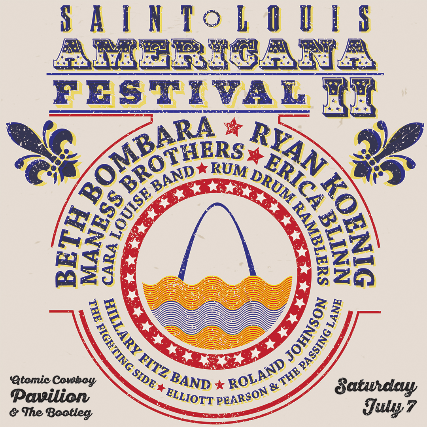 $15.00
Beth Bombara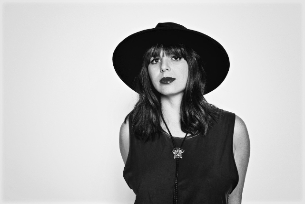 Beth Bombara has a folk singer's head and a rocker's heart. Drawing inspiration from the melodies and lyrics of Neko Case and Aimee Mann, along with the hooks and harmonies George Harrison and Tom Petty, she has toured nationally as a headliner and supported shows for Pokey LaFarge, Waxahatchee, and Madisen Ward & the Mama Bear. Her most recent album spent 7 weeks in the top 40 AMA radio charts.
Ryan Koenig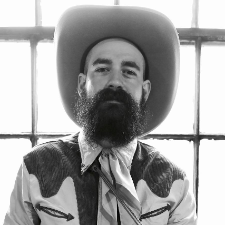 Ryan Koenig is an internationally recognized multi-talented musician, singer, and songwriter based in Saint Louis, Missouri USA.
Erica Blinn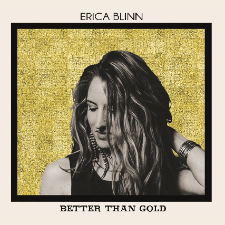 "Blinn packs enough smoldering sensuality into her material to light up a football stadium." - Lee Zimmerman, BLURT

Armed with an abused Telecaster, a belt of harmonicas, a new record titled Better Than Gold, she has no plans to stop criss-crossing the USA anytime soon. 2017's Better Than Gold is the product of a woman who is smarter and stronger than she ever has been. Some of the songs were written alone, in her room, on her porch, or in her kitchen. Produced, engineered and mixed by longtime friend and fan Mike Landolt (O.A.R, Maroon 5).

The first single, "Softer Side", is an upbeat soul-rock number co-written with Will Newsome. "Dance With The One (Who Brought You Here)" came from an afternoon-turned-evening session with her then roommate singer/songwriter K Phillips in which a first draft was pounded out on one of K's vintage typewriters.

2014 saw Blinn release Lovers In The Dust on Curry House Records. The album features the handiwork of seasoned producer/engineer Mike Landolt (Maroon 5, Blues Traveler, O.A.R.). Along with her then backing band The Handsome Machine, the disc was rounded out with guest appearances by Aaron Lee Tasjan, Devon Allman, Andy Harrison (Howlin' Maggie) and Angela Perley (Angela Perley & The Howlin' Moons). "I like to think of this album as having a little something for everybody," says Blinn, "It definitely has the rockers but it also has some more intimate songs as well as a couple of just plain fun ones that reach towards a more pop sound." Her song "Sexy Mess" spent 8 straight days on the airwaves of Columbus, OH's CD102.5FM in their "Top 5 Most Requested Songs of the Day" playlist, including 3 straight days at #1. Another tune titled "Lovers in the Dust" was featured on the soundtrack for the full-length feature film Black Windows (Wanderlust Films/Devil Town Productions/Gravitas Ventures).

The following 2 years saw Blinn and her band tour nationally, playing over 150+ shows a year everywhere from New York to Wyoming and back. She's shared the stage with names including Blues Traveler, The Family Stone, Lynyrd Skynyrd, Nicki Bluhm & The Gramblers, Royal Southern Brotherhood, Devon Allman, The Clarks and Jim Lauderdale to name a few.

She has since relocated to Nashville, TN to continue her musical pursuits and record a new record. Blinn's new release (currently untitled) will see the light of day in fall of 2017 and she plans to continue to tour relentlessly.
The Cara Louise Band
Cara Louise is an acclaimed Midwestern-based songwriter and singer whose musical accomplishments range across a wide variety of genre's and bands. In 2013 the sultry songstress decided to form a group of her own, showcasing her tremendous ability to tear apart one's heartstrings with her mystic lyricism and soulful voice. Her poetic lines entangle and enchant, while the band's musical backing provide a sonic landscape in which one can't help but lose themselves.
The Cara Louise Band consists of original singer/songwriter Cara Wegener, and her backing group; made up of Nick Adamson on the mandolin, Kellen Meyer on upright bass, Skyler Leeds on drums, and Adam Donald on electric and steel guitar. The band approaches a golden country style infused with modern effects and unique twists, all the while staying truly consistent with the genre's folksy and humble roots.
Released in August of 2014, Cara Louise Band's debut EP "To Be Dead is to Be Known" has received much critical acclaim from publications and fans alike. Spellbinding storytelling, and a punch of brutal honesty make up singer/songwriter Cara Wegener's clever alternative folk ballads and golden country throwbacks. The band has proved themselves time and time again to be a progressive and defining force in the Indie-Folk, Alt-Country and Americana scene, all while charmingly tipping their hat to the Ole Opry greats. The band is the perfect mesh of the new and unimaginable, with tried and true traditionalism.
Hillary Fitz band
Half mad scientist, half musician. Hillary Fitz is a Saint Louis native, and has traveled the world in search of love, music, and the best spaghetti. Now based out of Saint Louis, Fitz brings her most recent adventures in Spain and the Panamanian jungle back home. Her sass and soul shine through a fresh Americana groove that's guaranteed to have you and your friends stompin' straight to the dance floor. Fitz is a sensation. With a voice grown in the heartland and a soul nurtured 'round the world, audiences leave uplifted and amazed at this hidden gem of St. Louis.
​
Rum Drum Ramblers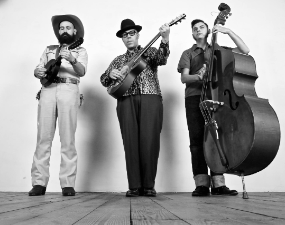 What does dirty punk rock and down-home delta blues have in common? In short, the genres both reflect "struggle music." That being said, it is no surprise that the three stalwart gentlemen that form the Rum Drum Ramblers were once mohawk sporting, studded jacket donning, snot-nosed punk rockers in much of their high school youth.

Trading drums for a "jingle-foot" and power chords for finger picking, the Ramblers have spent the past year bridging the gap between punk and blues. In good holding with the DIY attitude of the punk philosophy, the trio would just as soon perform on a street corner as they would a concert venue. Regardless of where you may find them, the first clue that you've stumbled upon a Rum Drum Ramblers performance will be the manic frenzy of the crowd.

The Rum Drum Ramblers are a hard working, self-made band and though they are young, the songs they write could easily be mistaken for a blues standard that was spinning on shellac seventy years ago. In a world where the blues has been fried, dyed, and laid to the side, the feel-good music of the Rum Drum Ramblers reminds us of why it was cool in the first place.
The Maness Brothers
Brothers from Missouri following the spirits of their ancestors to bring rock n' roll back into the forefront of the promise land.
Roland Johnson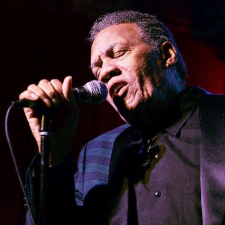 Original St. Louis Soul!
Drawing inspiration from the 1960's reminiscent of Otis Redding & James Brown, Roland Johnson turns out Ballads to Booty Shakers and everything inbetween with an authenticity rarely seen in the modern neo-soul movement.
The Fighting Side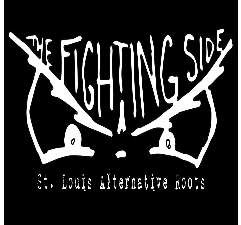 Raucous, deep, honkytonk inspired rock n roll.
Elliott Pearson & The Passing Lane