Colemine Records presents
Ikebe Shakedown w/ Gripsweats, Monkh and The People & DJ Hal Greens
with
Ikebe Shakedown
,
The Gripsweats
,
Monkh and The People
,
DJ Hal Greens
Atomic Cowboy Pavilion ,
4140 Manchester Ave, Saint Louis, MO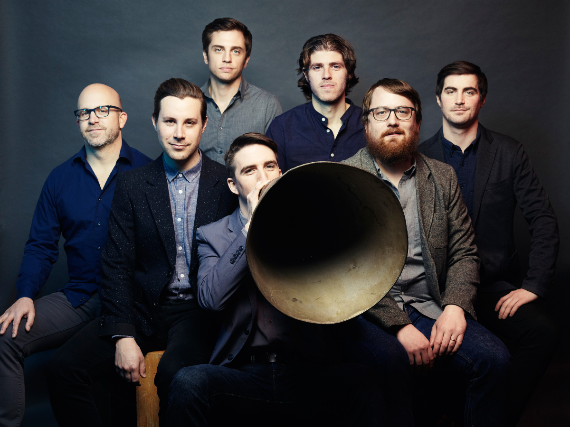 $15.00
Colemine Records presents
Ikebe Shakedown w/ The Gripsweats, Monkh & The People & DJ Hal Greens
Doors 6pm // Show 8pm
$15
Atomic Cowboy Pavilion | 21+ unless accompanied by a parent or guardian.

Atomic Cowboy has seated dining inside until 10pm and a food stand outside during concerts. Seating is first come first serve. Doors are 6pm unless stated otherwise, so come early, claim your spot and enjoy!
Limited Seating Available.
No Coolers. No Lawn Chairs.
For ADA seating or to reserve a party of 20 or more in advance, email us at info@atomic-cowboy.com
Ikebe Shakedown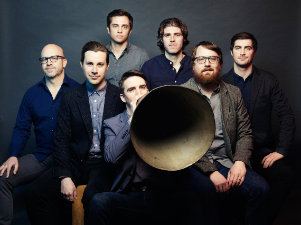 IKEBE SHAKEDOWN BIO
Over the past eight years, Ikebe Shakedown has cemented a reputation as one of New York City's boldest, most creative instrumental bands. Combining cinematic soul, Afro–funk, deep disco, and an irrepressible groove, Ikebe Shakedown has forged a style all its own. Each song is anchored in the deep-pocketed pulse of its four-man rhythm section (Barnaby Alter, drums; Dave Bourla, percussion; Vince Chiarito, bass; Robin Schmidt, guitar) and driven by one of the tightest horn trios on the East Coast (Mike Buckley, tenor/baritone sax; Jason Colby, trumpet; Nadav Nirenberg, trombone), with tunes ranging from dance-floor burners to lush, captivating scores.
The band first came on the scene with 2009's debut EP, Hard Steppin', from Colemine Records. Praised by WNYC's Soundcheck as "the perfect soundtrack for the unwritten Tarantino movie of your imagination," the five–song release led to tours up and down both U.S. coasts and paved the way for Ikebe Shakedown's first full-length LP on Ubiquity Records. Recorded at Killion Sound in L.A. with Orgone's Sergio Rios and Dunham Studios in Brooklyn with noted producer Tom Brenneck, this self-titled album, released in 2011, featured 14 blistering tracks that Okayplayer called, "an adventurous trip through time" and "one of the best releases of the year." Having toured the record throughout the U.S. and Canada, Ikebe Shakedown returned to the studio in 2014 for their follow up album for Ubiquity, Stone by Stone. Recorded at Daptone Studios, the 10-song set let the band become more adventurous than ever before, weaving psychedelic textures and raw soul into powerful compositions, or as Wax Poetics called it, "a greasy and sometimes trippy funk world."
Now, after hitting major jazz festivals, opening on extended runs for stars like Lee Fields, and with the band's members simultaneously touring with acts like Sharon Jones and the Dap-Kings, Charles Bradley and His Extraordinaires, and the Monophonics, Ikebe Shakedown is poised for their next big release in 2017. The new album, The Way Home, is due out October 20th on Colemine Records. It shows how the band's style has continued to evolve, with material that transports listeners beyond their living rooms into dance parties and spaces for introspection. Building on the success that has led to musical features in series such as Eastbound and Down, movies like Our Brand is Crisis, and commercials for brands including Mini Cooper, Vans' Off the Wall, and Surfline, the songs are at once richly familiar and incredibly fresh, paying homage to classic influences while pushing a brand new sound. Defying genre or classification, this album proves Ikebe Shakedown is helping define the next bold and soulful wave in instrumental music.
The Gripsweats
Direct from Nashville, TN comes a new group on the soul & funk scene, The Gripsweats! The group started off as a studio project at the G.E.D. Soul Records studio, but eventually migrated to bandleader Andrew Muller's basement studio where things got very rough and raw!
"Coming right out of the late 60's with a monster funk sound, this Nashville, TN group has got the sound to make any funk lover's ears and eyes perk up from the first needle drop. This is deep funk y'all, and when we say deep, we mean deep. Heavy drums, wah wah guitars, and a horn section that can blow - The Gripsweats are keeping the tradition of playing this essential brand of funk: dirty, raw, and not giving zero effs about what's popular." - DJ Prestige / Flea Market Funk
The Gripsweats have shared the stage with St. Paul & The Broken Bones, The Wailers, Durand Jones & The Indications, Lucky Chops, & Orgone*
Monkh and The People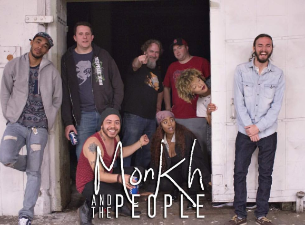 Monkh is a solo artist combining sounds from many genres into his own brand of music. A modern day musician with a natural flair of classic rock style, Monkh is a breath of fresh air.

While a bit of a free spirited outlaw, Monkh holds reverence for music's innate ability to be a communication vessel. His songs capture thoughts & emotions, reflecting them as musical snapshots of moments in time. Often highlighting societal issues through allegory and metaphor, he has been referred to as a modern day speaker of peace and love. Monkh's unique ability to create modern music with a timeless sound might just make him the future voice of a generation.
DJ Hal Greens